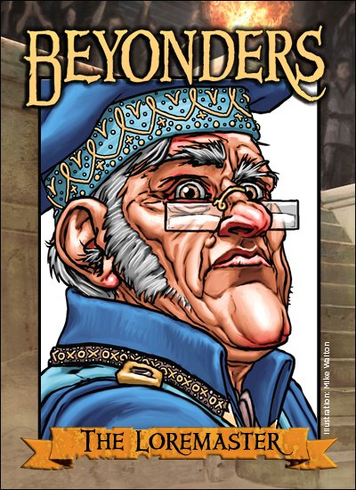 "Loremaster"
— I wish to only be remembered as Author Unknown.

The Loremaster is a displacer that works at The Repository of Learning. His full name is Bridonus Keplin Dunscrip Garonicum the Ninth. He normally wears a purple hat shaped like a limp mushroom, a pair of wire-rimmed spectacles, purple knickers that matched his hat and ballooned at the thighs, and bright buckles on his shoes. He is "Author Unknown". Bridonus is the father of former Chancellor Copernum.
Ad blocker interference detected!
Wikia is a free-to-use site that makes money from advertising. We have a modified experience for viewers using ad blockers

Wikia is not accessible if you've made further modifications. Remove the custom ad blocker rule(s) and the page will load as expected.